So proud of my former bosses,
Woodson + Rummerfield
for making the cover of LUXE magazine with their fabulous pink bedroom at the Graystone mansion...they really nailed it with the pink and that has totally inspired me.
blush pink walls + pretty velvet sofa + candle wall sconces + proper painted lady =
I am just smitten with the look of rose colored walls. I recently read that dusty rose is lucky for me on
this birthday colorscope
and since my birthday is in less than 2 weeks I want to surround myself with the best of luck + the beautiful color.
Rose is so feminine and so sweet and I really think that I am going to incorporate the pretty color into everything that I do from now on...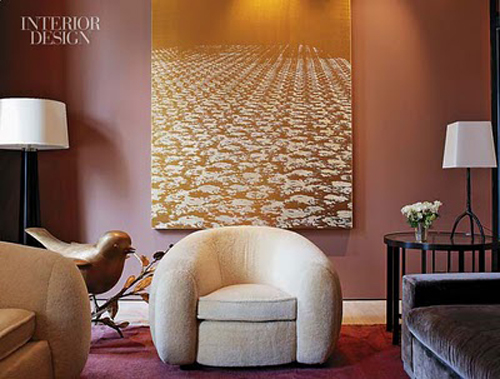 {images via. luxe magazine. domino. society social. elle decor. interior design. houzz}