When it comes to renting in the city, most people don't get to paint their walls. So, I find that they love to layer up with different styles to create a boho look. Very anthropologie, you know? However, I think that in some cases all they need is just a little element of glamour to finish the boho look off with serious style...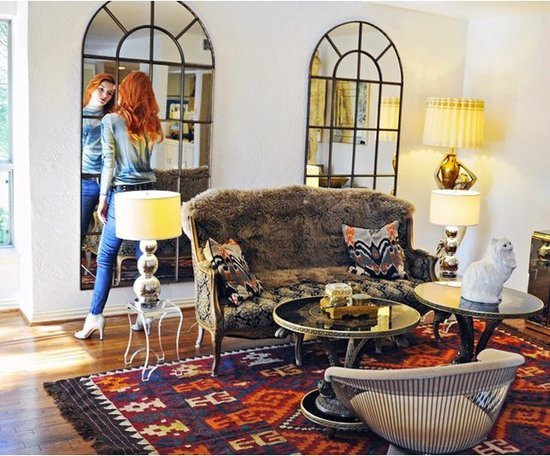 So, there are a few key things that you can add to create that look. Funky vintage photography is one of my favorite ways to personalize your space. There is also always rooms for mixed metallics of any kind. I love that kiss of shine! Simple touches of faux fur can go a long way and a hint of animal print never hurt anybody either.
Oh, and lets not forget candles, candles and more candles...always make a good boho glam look.
1
/
2
/
3
/
4
/