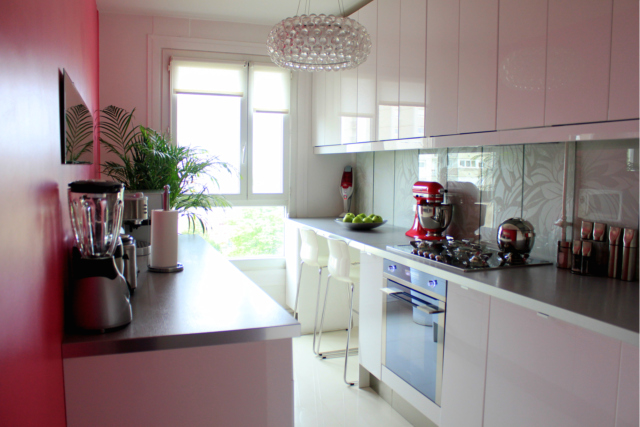 I have been long dreaming of the perfect apartment for myself and my dreams always involve a large white glossy kitchen. After finding this
precious apartment
and modern with a dash of pink, I thought to myself I found the perfect inspiration. All the cabinetry is from IKEA and all the appliances are stainless steel which add metallic shine seamlessly. Think this kitchen is chic, then you must see the rest of the apartment...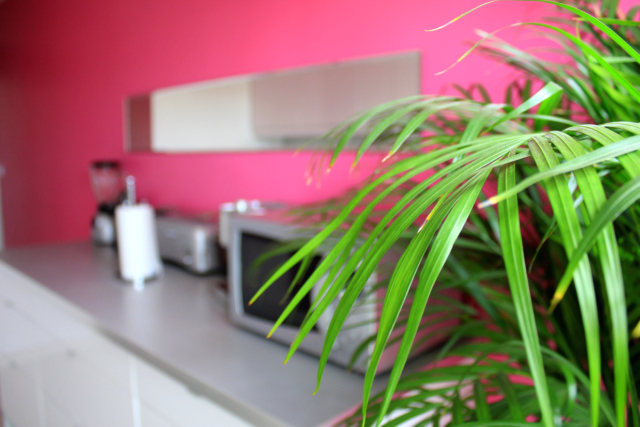 The bedroom took my breath away. This gorgeous peacock wallpaper combined with a gorgeous Venetian mirror has me needing a a few new things for myself. Purple, pink, white and grays make a lovely bedroom color combo.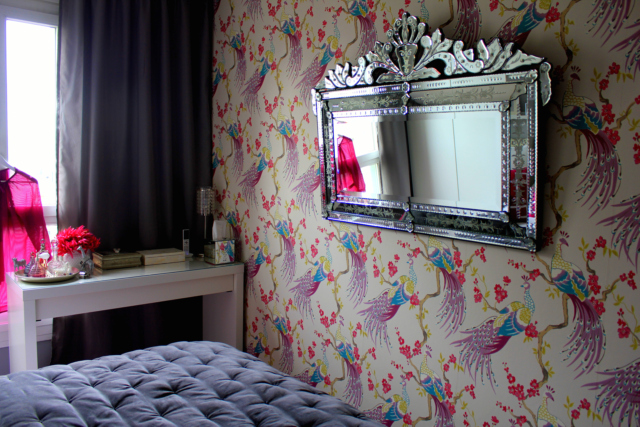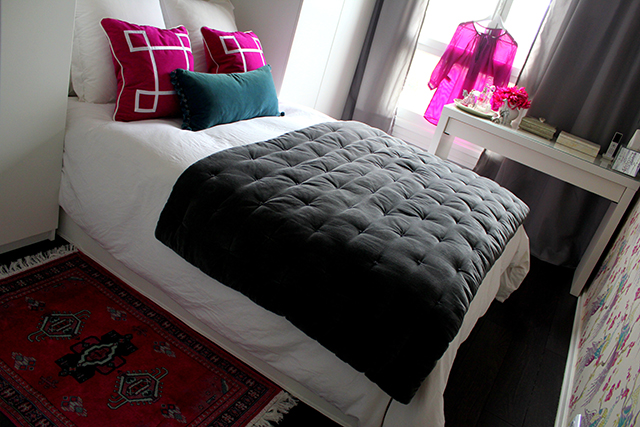 Oh, and against her ikea mirrored armoire (i love all the chic ways to incorporate ikea by the way), she has gorgeous silk wallpaper and a perfectly parisian white chair. Beautiful!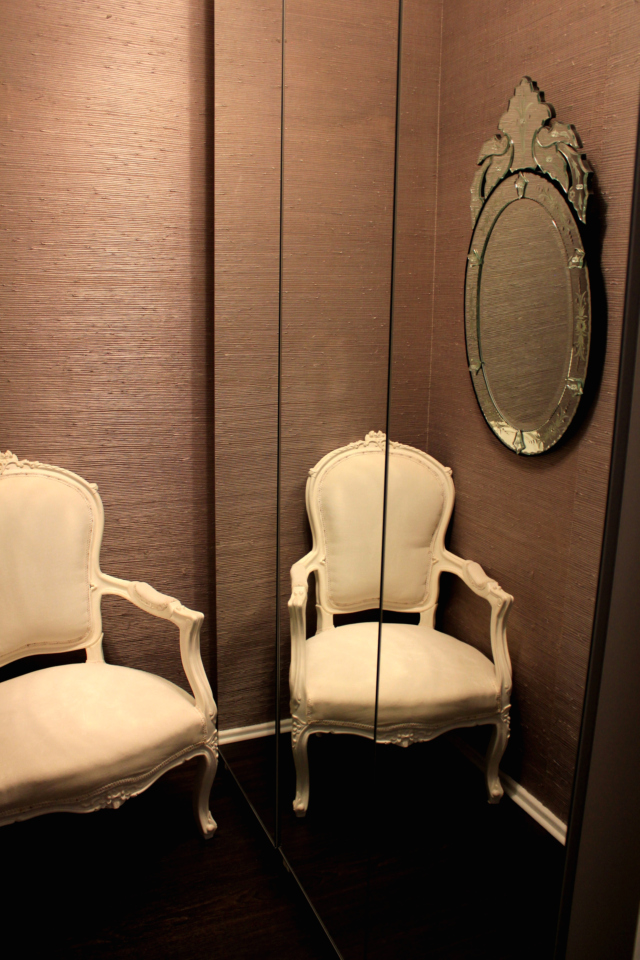 images found here.