I personally think that the color lavender is really underestimated. Most people associate it with a nursery or a really feminine room but I think that the color can actually be quite sophisticated when used in the right way. Yes, of course it is feminine but let us not forget that in our history the color purple was used to signify royalty. I love when it is used in the unexpected places and situations...it can be quite breathtaking...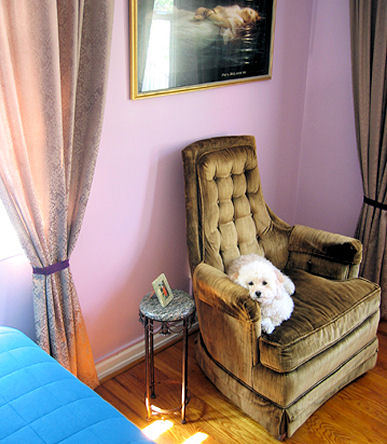 I do think it looks very sweet in a country-esque kitchen...
It is absolute perfection in this modern home office...no?
This couple just looks so cozy in this sophisticated lavender dining room...
images...
houseandhome
. casasugar.
decorology
.
atticmag
. decorpad.