Happy Friday everyone! This week in NYC is so much fun...it's fashion week and things in my neighborhood are just buzzing. I love the energy. So, inspired by all the amazing fashion that I have been seeing around, I am desperate to add more color to my very GREIGE apartment.
One way I can get this plan into action is through matting in my artwork...
I adore this look with the gold and black frame and pink-ish matting, very neo-traditional...
mixing up the colors can be very boho chic yet still sophisticated.
I, of course, LOVE the hot pink but different colors look very cool too!
This bathroom look is just oh so right, I think the green and yellow is so chic!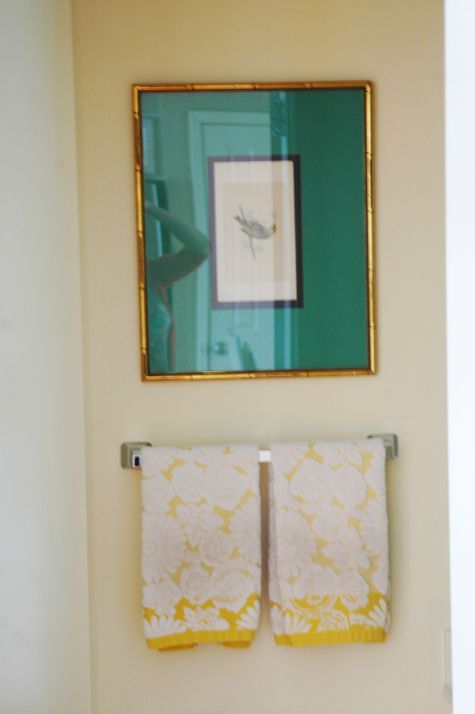 oh and this lavender is just my color lately and I am totally inspired by this photo from
NYSD