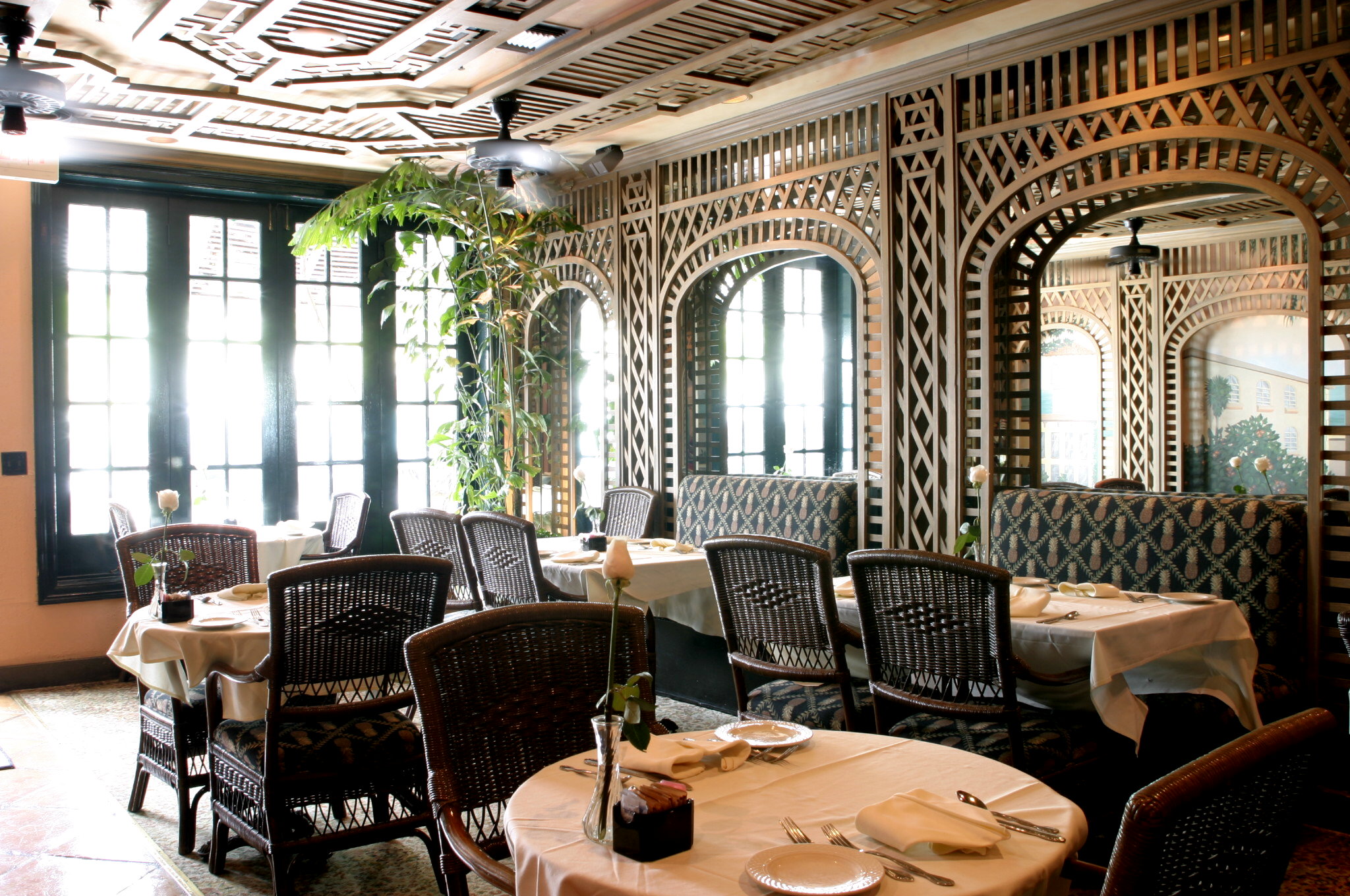 Happy Friday darling readers, Dina here, back from my fabulous vacation in Palm Beach Florida, where I have been escaping the New York Cold. While New York is fabulous, I consider Florida my second home and it just would not be fair for me not to share one of my favorite spots down south with all of you...
When I stay in Palm Beach, Taboo is my go to brunch spot.
Besides the fact that I love everything on the menu (and this is perhaps the best spot in all of Palm Beach for people watching), the decor captivates me every time I visit. The atmosphere at Taboo
encompasses a little old school glamour while keeping the palm beach vibe, an utterly chic + vivacious combination. I would love to recreate the vibe at home, preferably the dining room and here are a few ways I would do it...
1.

I'd start with the notorious Beverly Hills hotel

Wallpaper
3.

leopard evokes that exotic feel and I love this

Dining Chair
8.

To top it all off with a bit of glam and romance I'd fill family photos in this

Collage Frame