If you guys love to entertain as much as I do, something I have just got to suggest to you is mixing up your dining room seating....
Sure, all the same chairs looks very fresh and pretty but there is something very chic about mixing in different seating. It keeps things unexpected and a little more interesting. I have a small obsession with chairs...all kinds, but I think its good to keep with similar styles like modern + modern, french louis + greek klismos, etc. It's just really something that will set your dining room apart from everyone else's and make you look a little bit more cool.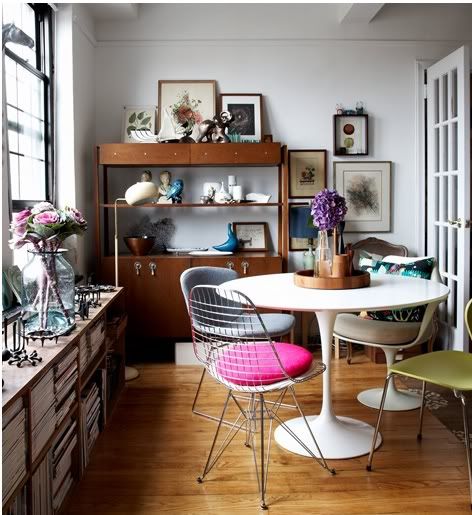 I kinda like the look of these together...pretty cute.