I have a very
fabulous friend
who turned me onto outdoor mirrors recently. Being a mirror girl, I am always game for mirrors all around. I never really thought how chic a little outdoor mirror could be but it actually is a powerhouse of panache for your outdoor situation.
I love this outdoor mirror with candles floating in front of it...will create the perfect nighttime light.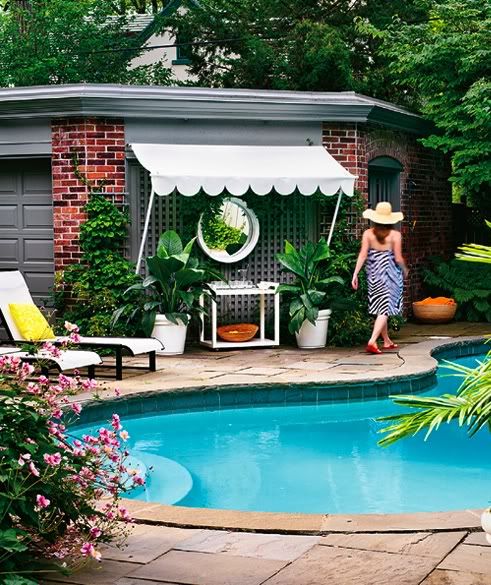 Whatever you place in front of a mirror will just have more impact and I am loving this green.
1+2)
gardens
3)remodelista 4)housebeautiful 5)
elizabethann
6+7) apartmenttherapy 8)
fabulousonabudget