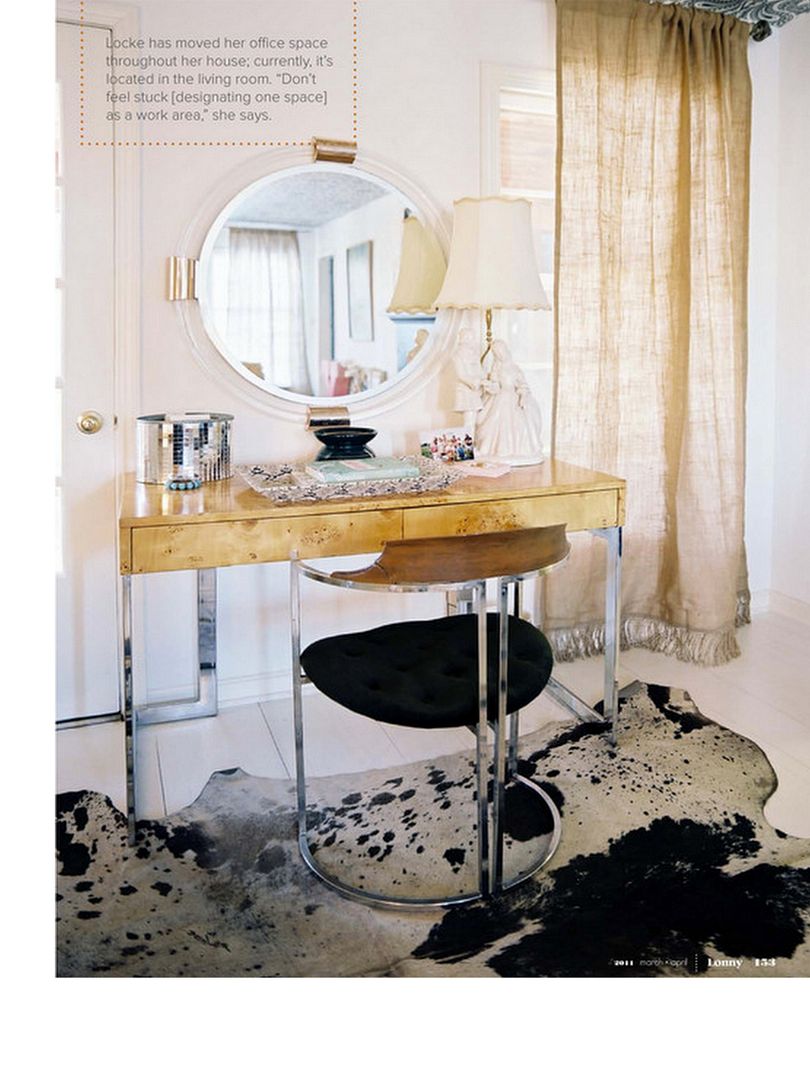 In this latest issue of Lonny, I spotted this gorgeous cork and acrylic desk and fell instantly.
I thought I remember seeing it before...
Then I remembered that I spotted it in Lonny a while back...I always loved this photo. This desk makes for the perfect vanity and can work well in so many interiors. So stylish and on trend.
Loving it!