So yesterday I spent my day with the wallpaper installer. I learned so much about what is needed to ensure a proper ceiling wallpaper install. Since my meeting with him, I am now strongly convinced that more people need to be wallpapering their ceilings. I will never look at a ceiling the same again.
After doing some research online, I noticed that rooms almost look empty to me should they not have some embellishment or color on the ceiling. Having seen so many photographs of gorgeous interiors, don't you all agree?
for the fabulousness that is wallpaper magic...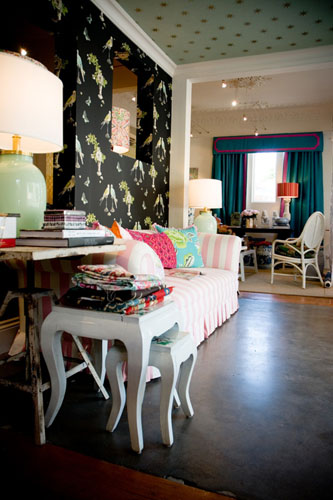 look! even Kelly Wearstler does it...