Never underestimate the power in the beauty of your favorite bottle of perfume.
When styling your vanity or your bathroom,
cleverly display your favorite fragrances to achieve that magazine-chic look.
When I go thrift shopping around LA,
I always keep an eye out for beautiful vintage perfume bottles to add to my collection.
Mixing vintage bottles with your favorites is essential for an extra glamorous effect.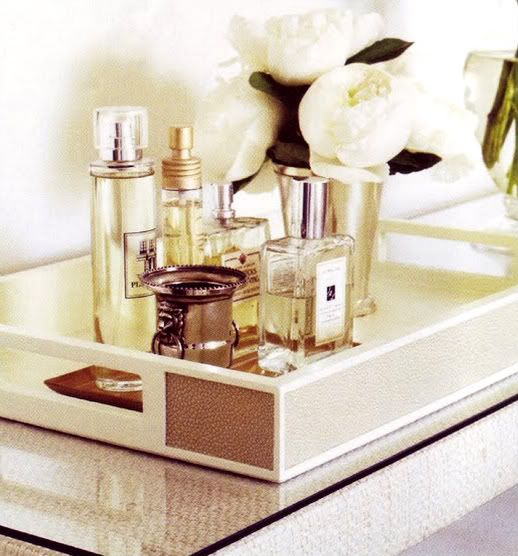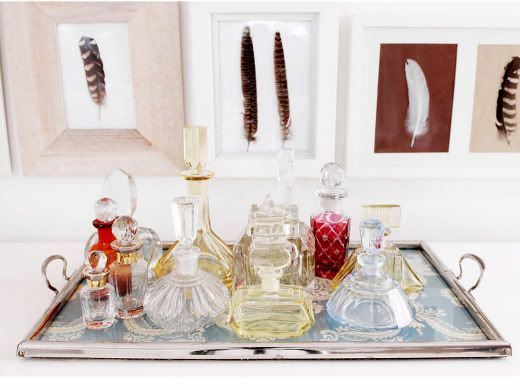 They make for such a fabulous accessory, no?
images...Rue, everythingfab, countryliving, thelovelist