The art of displaying your precious jewels is not to be taking lightly.
Time, love and creativity should be your motto when you work on creating your beautiful jewel assortment. Why hide the beautiful gems that grace your ensembles day in and day out...they belong out there for us to see and enjoy every single day. I love staring at my jewelry. I love the colors and the stories behind each beautiful piece.
I think we all love displaying our jewelry with pride, no?
How do you display yours?
nicole richie and her line of jewels
molly sims and her jewelry box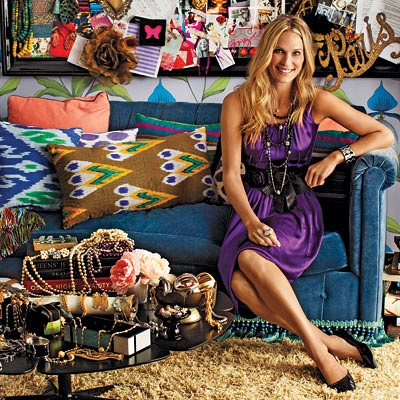 Paris Hilton and her jewelry closet
images via:
garance dore,
lgn
,
decoramor
, ladolfina ,
designsponge
,
lavender+lillies
, apartmenttherapy,
centsationalgirl
, lonny,