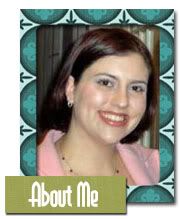 Who:
Averill Harrington Conn
What:
a gorgeous lawyer by day and extremely stylish design blogger of
Odi et Amo
.
This stylin Texas girl has such a fab blog + home, I'm dying for her to share with us her
secrets of domestic bliss...
1.
A great bed
. I know it's been said a thousand times before, but it bears repeating here: a great bed is a luxury not worth going without. Buy the best mattress you can afford and top it with the best sheets you can afford (stick with white -- it's a classic, clean look that will go with any style and a little bleach will keep them gorgeous for years).
2.
Orchids
. As much as I love flowers, I'm sadly allergic to most of them. Fortunately though, I've been spared any allergy to my absolute favorite flower -- the orchid. I love the architectural shape of an orchid's flower. The deep waxy green of its leaves. And the fact that so long as I give them some partial sunlight and a bit of water once a week, I can keep an orchid looking happy and beautiful for weeks.
3.
Blue
. After painting the master bedroom in our town home blue in 2006, I realized how calming a deep, soothing blue can really be. When we moved into our new home last August, I decided to carry blue throughout the entire downstairs. Between my navy and white dining room, blue-green breakfast nook, blue wallpapered powder room, and dark and light blue living room, I'll admit it's a whole lot of blue. But it makes me happy every time I walk through the front door after a long day at the office.
4.
My favorite candle
. I'm a huge fan of fancy candles, and I admittedly indulge myself way too often and purchase another one, but after several years of hunting I still haven't found one I love as much as the
Salem candle
by Modern Alchemy. The bonfire scent is wholly intoxicating, and goes a long way to making up for the fact that we don't have a wood-burning fireplace.
5.
Cute (and comfy) lounge wear
. I'm one of those people who changes into lounge wear as soon as I get home from work. After a long day at the office and a long commute home, I can't bear to wear my office clothes a moment longer than absolutely necessary. That said though, I try not to look like a total schlep around the house (for my own sake as well as for my husband's), so I've invested in some lounge wear that also happens to be cute. Favorites include
Nordstrom
(for Make+Model, Natori,
Alo
and DKNY),
Lululemon
Athletica
(and yes, I know it's yoga gear but it works equally well for those of us who are, regrettably, less active) and
Gap Body
.
6.
A luxurious throw
. I'm a huge fan of snuggling up on the couch at night, either to read, watch TV or surf the internet. And when I'm lounging, I love to have a cozy throw across my lap (admittedly Olivia, my two-year old dachshund is rather fond of throws, too). I'm a big fan of Restoration Hardware's
luxury plush collection throw
-- it's incredibly, seductively soft. But I'd kill for one of Missoni Home's
Hector throws
, preferably in a bright, candy-color. For a less expensive alternative to the Missoni, try Nate Berkus for HSN's
woven knit throw
, which comes in black or gold.
Thank you, Ashlina, for inviting me to share my "Six Secrets for Domestic Bliss"! For me, at least, domestic bliss = domestic tranquility. And so my big focus at home is on comfort (with style, of course!). The goal is to soothe all the senses, relax away the worries of the day...all so I can enjoy my evenings and weekends with my husband and darling pets.
Averill, you are a rockstar my dear! Thank you so much for sharing and enjoy your vacay!